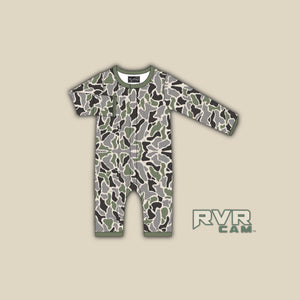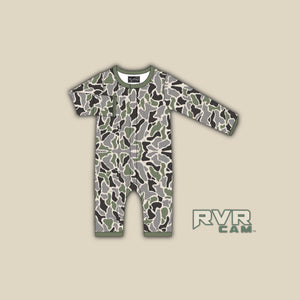 Magnetic Onesies- RVR Cam™️
RVR Cam™️ magnetic onesies are made with the softest premium modal fabric. Super stretchy fit that moves with ease as your baby moves.
Magnetic closures  
Built-In Footies & Hand Covers on 0-3 & 3-6 Month Sizes 
No Built-In Footies or Hand Covers  for 6-12 month 
The magnets are double sewn for safety! 
Fabric-  The fabric is 95% modal and 5% spandex
Care - Onsies can be washed in color & warm water but make sure the magnets are lined up because sometimes it can stick in the dryer.
Sizing - Runs a little larger than most baby Onsies